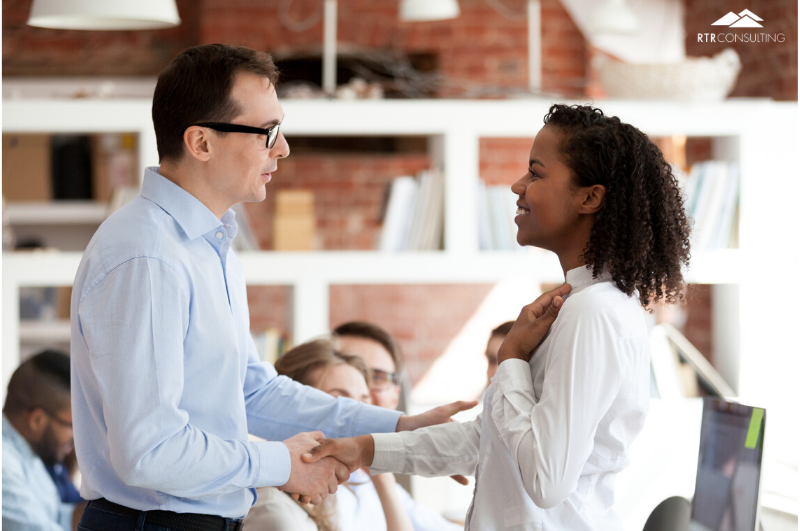 Onboarding processes are usually designed to help new employees quickly understand the company mission, values, and goals. New hires that align with these aspects of a company generally have a very collaborative approach to work and have an easier time reaching success. Overall employee success, especially while working in small teams, can be correlated to the alignment of an individual's strengths and skills to how a company works. Orientation for a new hire is critical in the onboarding process and is designed to give them insight into the company, their assigned team, and the work they will be doing. Making a new employee part of their team and the company as a whole is the trick to successfully integrating new hires.
While following the steps to take while onboarding a new hire, employers can take these aspects into account in regard to candidates:
Make sure the job duties and candidate skillset are aligned to ensure that the candidate can do the job.
Ensure that the company culture is the right fit for the candidate and that it aligns with their style and how they like to be managed.
Make sure that they fit into the team of which they will be assigned.
With those aspects in mind, once a candidate is determined to be a good fit, there are some further steps to take:
Onboarding
While in the process of hiring a new employee, it's important to make sure that they complete their new hire paperwork. Documents that should be provided to a new employee and returned to the employer may include:
Form W-4
Form DE-4
Form I-9
Emergency Information Form
Health/Benefits Forms
Employee Handbook (return receipt)
Harassment, Discrimination and Retaliation Prevention Policy (return receipt)
Personal Chiropractor or Acupuncturist
Personal Physician Designation Form
Property Return Agreement
Arbitration Agreement
Confidentiality Agreement
Offer Letter
Other information that an employee may need to receive includes:
Workers' Compensation Information
Paid Family Leave Pamphlet
State Disability Insurance DE-2515 Pamphlet
Sexual Harassment Information Sheet
Initial Safety Training
General Notice of COBRA Continuation Coverage Rights
Employee Handbook
Wage & Employment Notice to Employees
Health Insurance and Benefits Information
Holidays for the current year
Rights of Victims of Domestic Violence, Sexual Assault and Stalking notice
Once you have provided a new employee with the proper documents to complete and return, as well as the proper informational documents for the employee to keep, your new hire will be one step closer to success while working for your business.
Completing these steps helps to ensure a smoother introduction of an employee to your company, which in turn promotes overall success. Do you need further assistance with the new hire process? Get in contact with us today. RTR Consulting has more than 20 years devoted to developing effective and efficient human resources policies, procedures, and best practices for small, start-ups, and medium-sized businesses.