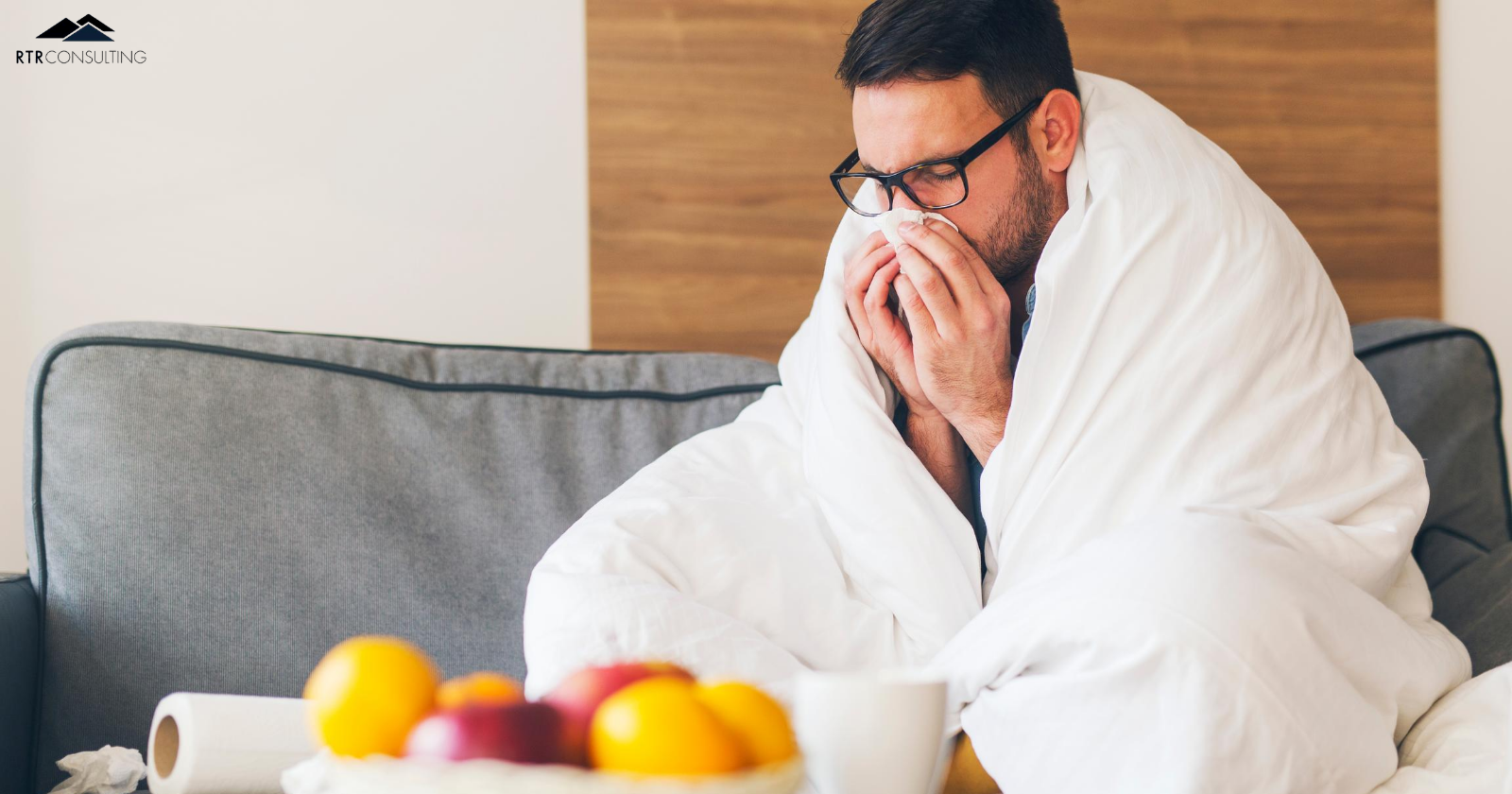 If an employee at your business tests positive for COVID-19, there are a number of procedures advised by the CDC to follow in order to ensure that your employees, including those infected, are safe. These measures may vary in complexity depending on your specific type of business, which is why it is also advised to contact a Human Resources specialist to assist with this situation, especially if there are new policies to be made and enforced.
If your business hasn't been able to completely resume operations yet, you'll want to review the best practices for reopening. However, if your business is currently open to the public, coronavirus is a risk that needs to be planned for. In the event that an employee contracts COVID-19, here are the CDC's guidelines for the various situations you may find yourself in as an employer:
A Family Member Tested Positive
If an employee has a family member, they live with that has tested positive for COVID-19, they are at extreme risk of contracting the virus themselves. The chance of the spreading the virus within your office obviously also increases as a result, which means as a business owner you'll want to take these important steps:
Allow that employee to work from home or take sick leave
Maintain confidentiality by the Americans with Disabilities Act
Suggest that all employees get tested themselves
Note any contact that your employee may have had with others
Wait 24 hours or as long as possible to clean and disinfect workspaces
Ventilate your facility by opening windows or door to increase air circulation
Continue to wear protective masks in the office and in public
Continue to socially distance
Employees Who Are Sick
If an employee has potential COVID-related symptoms or ends up testing positive, it is advised that they:
Notify a supervisor and stay home
Not return to work until the criteria to discontinue quarantine are met and healthcare providers have included their input
Notify a supervisor if a family member has symptoms or tests positive
Social Isolation
Social isolation is currently one of the best actions a person can take if they test positive but have mild symptoms. For severe symptoms, it is suggested to get in contact with a doctor via phone before going to the hospital.
Individuals either a) who have symptoms b) have been exposed or had contact with others, or c) tested positive are advised to care for themselves by:
Staying at home for 14 days from the onset of symptoms, exposure, or a positive test
Checking temperature twice a day
Watching for fever, cough, shortness of breath, or other symptoms
Avoiding contact with high-risk individuals
Continuing to follow CDC guidelines
Key Takeaways
Employers with a Symptomatic or COVID Positive Employee should:
Allow that employee to work from home or take sick leave
Maintain confidentiality through the D.A.
Wait 24 hours or as long as possible to clean and disinfect work areas
Use CDC guidance on social distancing and mask procedures
Employees who either have symptoms have tested positive, or have family who are positive should:
Notify a supervisor
Stay home
Follow CDC Guidelines
Individuals who are self-isolating should:
Stay home for 14 days at least
Self-monitor symptoms
Avoid contact with others
Follow CDC Guidelines
Conclusion
As the risk of COVID-19 persists in California and all throughout the United States, following the CDC's guidelines for workplace procedures, social isolation, and general safety practices is extremely important.
Are you in need of assistance with COVID-19 procedures for your workplace? Get in contact with us today. RTR Consulting has more than 20 years devoted to developing effective and efficient human resources policies, procedures, and best practices for small, start-ups, and medium-sized businesses.