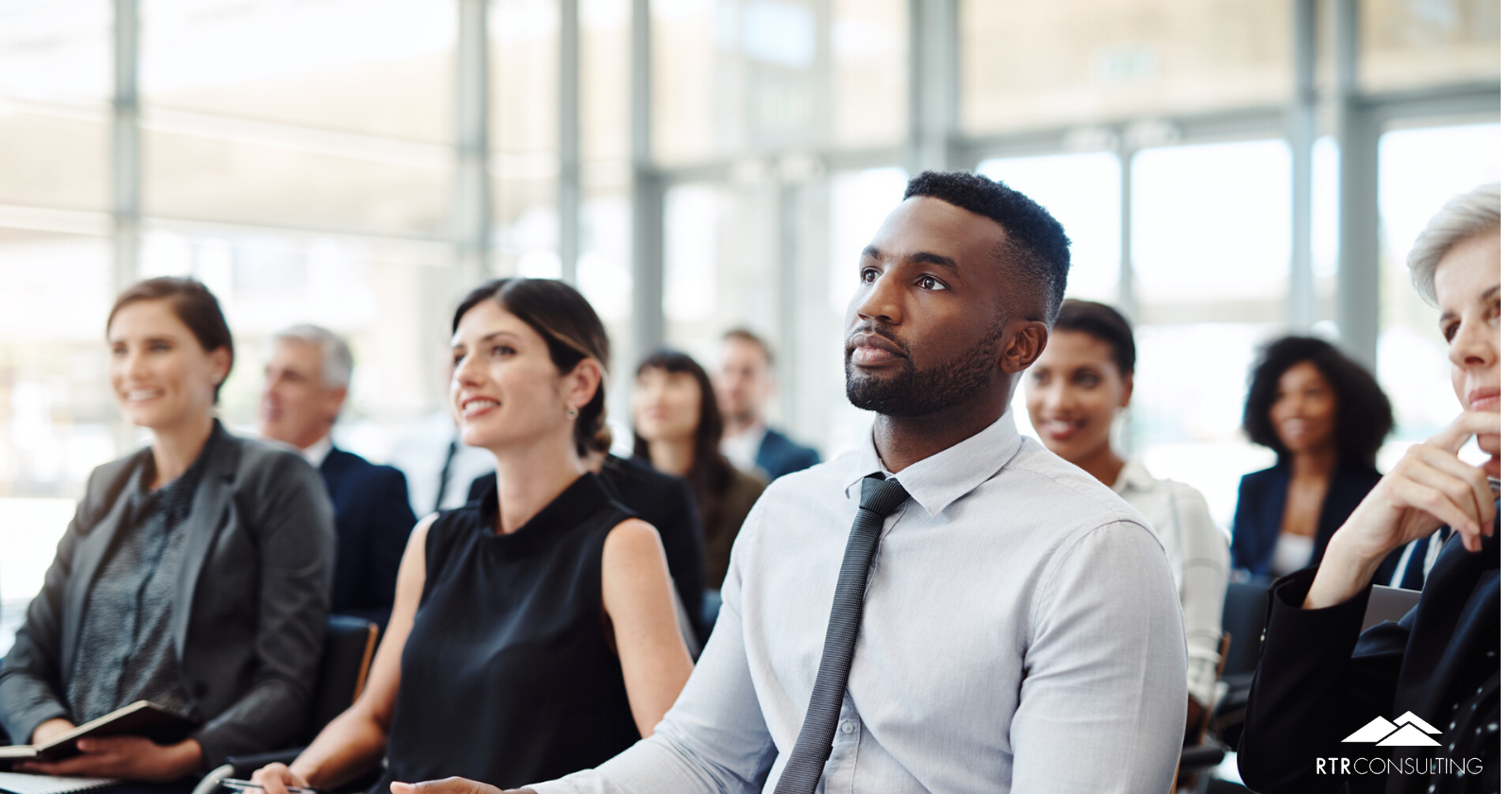 Attracting good, quality, talented professionals that your business needs and wants can be a difficult task for many businesses. Hiring managers and business executives may find retaining these employees in the long term even more daunting. These facts raise the question; why are highly talented employees so hard to find, hire, and retain? Fortunately, there are steps that you can take to overcome these challenges:
Finding the Right Talent
We'll begin by looking at why it can hard to simply find top talent. By top talent, we mean employees who are efficient, productive, and meet or exceed job roles and requirements. It's generally hard to find employees that are of "top" talent if you cannot be somewhat flexible with the responsibilities of a job or the hiring process. Posting applications for multiple different positions within your business is a great way to find the right talent and get a pool are varying candidates.
Here is a list of other ways to find the right talent for your business:
Job Fairs
Job fairs give you the ability to meet a wide range of potential employees and are a wonderful way for employers to meet face to face with candidates before beginning the application process.
Job Boards
Job boards both online and in print are useful, and are quickly becoming one of the most popular forms of job seeking.
Social Media Postings (such as LinkedIn and Facebook)
Posting a job listing on social media is a great way to reach a wide group of candidates and is also one of the more popular methods these days.
Consistent Communication Between Employer and Candidates
If someone has applied or shown interest in working for your business, being infrequent to semi-frequent communication with them is very important, especially if they are a potentially great candidate.
Referrals from Current Employees
Employee referral for candidates to a position can also be a great way to find talent, although be aware that the best candidate may not always be the referred one.
Change Company Culture to Attract a Wider Pool of Candidates
Changing company culture to attract a wider pool of candidates is one of the more difficult ways to find the employees you are looking for, but it can be done if you're willing to put forth the effort. This tip may even change your business for the better as a whole.
Hiring the Right Talent
Once you've found the right talent and have a pool of top candidates, the next step is obviously choosing which of those candidates you should hire. Looking at the resiliency of your top candidates will help determine which hire could result in the most productivity and overall benefit to your business. Determining which of these candidates will best to solve problems and overcome obstacles will help narrow the pool.
Here are some tips for deciding which candidate to hire:
Consider candidates who have already spent time working in a business like yours
Candidates who have worked in similar working environments as yours may have an easier time acclimating. They'll already have some understanding or at least a better ability to adapt to your businesses culture. That's not to say, however, that a candidate who hasn't worked in a workplace similar to yours is not the best for the job, or that one who has spent many years working in a similar environment should automatically be considered over them.
Analyze how adaptable each candidate will be to the job and the workplace environment
Through interviewing and getting to know your candidates, you should be able to tell how adaptable they will be to your office environment. A candidate who is highly adaptable, even if they don't have a large amount of experience, may still be the best candidate.
Take into consideration current employee's perspectives on the candidate, especially those whom the candidate will be working with closely
You could have one of the employees whom this candidate would be potentially working with sit in on interviews. This would allow them to try to gage how well they think a candidate might perform in their department. Having multiple opinions can be a helpful determining factor for which candidate to hire.
Hope that the final candidate will accept your offer
Once the final decision is made and an offer extended, as an employer, all you can do is hope that the top candidate accepts the position. Hiring is a not only a decision by the employer, but the candidate as well.
Retaining the Right Talent
Once you've hired the right talent, retaining them for the long term should be an ultimate goal. If the first two steps have been followed, your new hire should be set to be an optimal employee at your business. So how do you make sure that they want to stay? It's been suggested that employees are attracted to and stay at companies for longer periods of time when businesses have great leaders, are a well-rounded business, have aspects to each position that are appreciated, and provide great rewards for their employees.
Some other ways to retain great employees include:
Optimizing the benefits that your business already provides
Improving and optimizing current benefits within your company could contribute to retaining new hires for longer, and keeping current employees for longer as well.
Giving flexibility with work scheduling
Flexibility with the work schedule will make employees happier and less stressed. Giving lenient and plentiful sick days, vacation days, and telecommuting days will improve employee satisfaction and strengthen your retention rate.
Showing recognition for good, hard work
Showing recognition for a job well done, whether it be from physical rewards or simply telling an employee that they've done well, can be one of the best ways to retain employees for longer. People generally like to be recognized for the hard work they do, so showing that recognition as their employer is very important.
Retaining great talent comes down to an employer fine-tuning their workplace to be more than satisfactory to all employees. Happy and encouraged employees will be a continuous influence on new hires and other employees when it comes to retention.
Finding, hiring, and retaining the right talent can be difficult for some employers, which is why we're here to help. RTR Consulting has more than 20 years devoted to developing effective and efficient human resources policies, procedures, and best practices for small, start-ups, and medium-sized businesses. Contact us today for consulting on attracting and retaining quality employees.