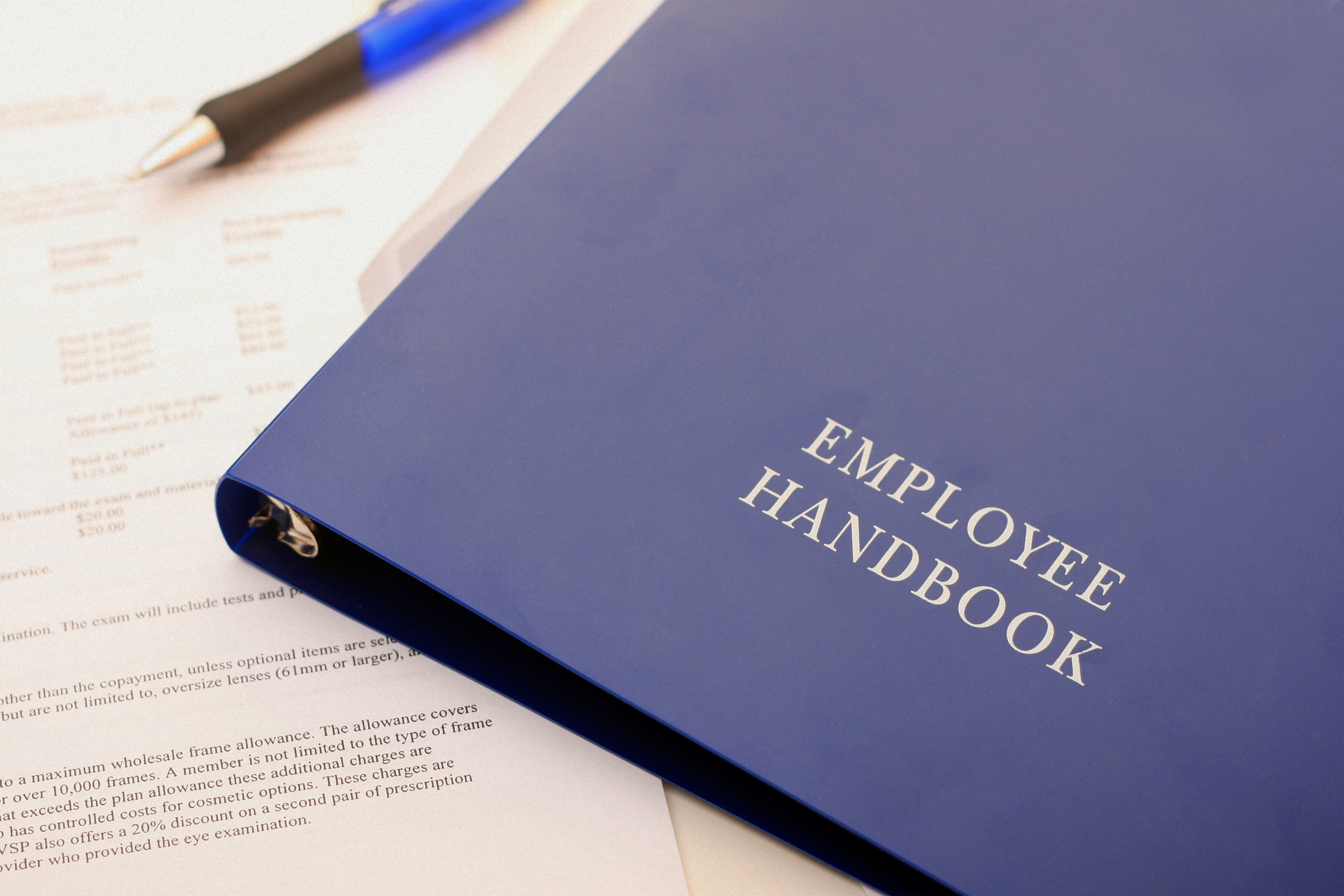 Just because something has worked for your company in the past doesn't mean it makes sense to keep in place forever. While your workplace policies might not be broken per se, they can probably still use a fair amount of improvement.
RTR Consulting offers the following areas you should reevaluate in your company's employee handbook:
Documentation
Hopefully, by now, you realize the importance of documenting everything as it pertains to your company and employees. Documentation is needed for nearly everything – hiring, terminations, promotions, behavioral complaints, disciplinary situations/investigations, work performance records, code of conduct, and so much more.
Your employee handbook is also a form of documentation. It is what you, your staffers, and your stakeholders will refer to in the event of an investigation and what you will use as a precedent for any future company decisions. The content outlined in your employee handbook should iterate a plan for documenting all of a company's policies, procedures, and actions.
General Conduct
You should already have an outline of the consequences employees can expect if they engage in aggressive, discriminatory, or harassing behavior. But that doesn't mean your policies can't use improvement. Inform your staff on how to handle a coworker's unpleasant behavior and what the process should involve. Make it clear that your workplace has a zero-tolerance policy for poor conduct, in or out of the office.
Wage Practices
Be clear about your company's wage and overtime policies. This means staying up-to-date with changes at the state and federal levels and being aware of the best overtime and PTO practices. Also, keep in mind that your employees are in fact allowed to discuss their wages with each other. Prohibiting your employees from disclosing their salary information with coworkers is illegal.
Make sure there is also a policy instructing employees to check their paystubs each payday to confirm their accuracy. If you make an error in an employee's pay and fail to recognize it, your company could be held liable.
Dress Code
If your dress code was created in the 50s, it's time for an update. However, you need not have let that much time pass by in order to give a much-needed makeover to your company's dress code.
Your dress code should clearly stipulate what is expected and allowed as far as what employees wear to work. Maybe your dress code doesn't address clothing containing vulgar language or images on them. But if you do a thorough job writing out or updating your business's dress code policies, you'll lessen the chances of an employee coming into the office out of dress code, claiming to have been blind sighted by the rules.
Drug Testing
In California, the use of recreational marijuana was legalized in 2016. But just because it's allowed by the state government doesn't mean all workplaces will be okay with you participating in marijuana use, even if it's outside of work. Many workplaces are choosing to update their company policies as it relates to out-of-office recreational drug use, however, others are more hesitant to jump on board. When it comes to drug screening, make sure there are no surprises. Clearly state to your team what your company's rules are.
Privacy on Work-Issued Devices
If you work in a company that issues laptops and other devices to employees for work purposes, your handbook should emphasize the fact that you and other supervisors have the right to go through their work-issued devices. For employees that frequently perform work on their personal devices, be sure that your sensitive company data is protected.
Sign and Acknowledge
Some companies make the mistake of neglecting to have their staffers sign and date the employee handbook, acknowledging that they've read, understood, and agree to the policies. Have your employees go through this process so that down the road, no one can claim that "they didn't know" about certain guidelines.
RTR Consulting has more than 20 years devoted to developing effective and efficient human resources policies, procedures, and best practices for small, start-ups, and medium-sized businesses. Contact us today if you need help keeping your business running smoothly.