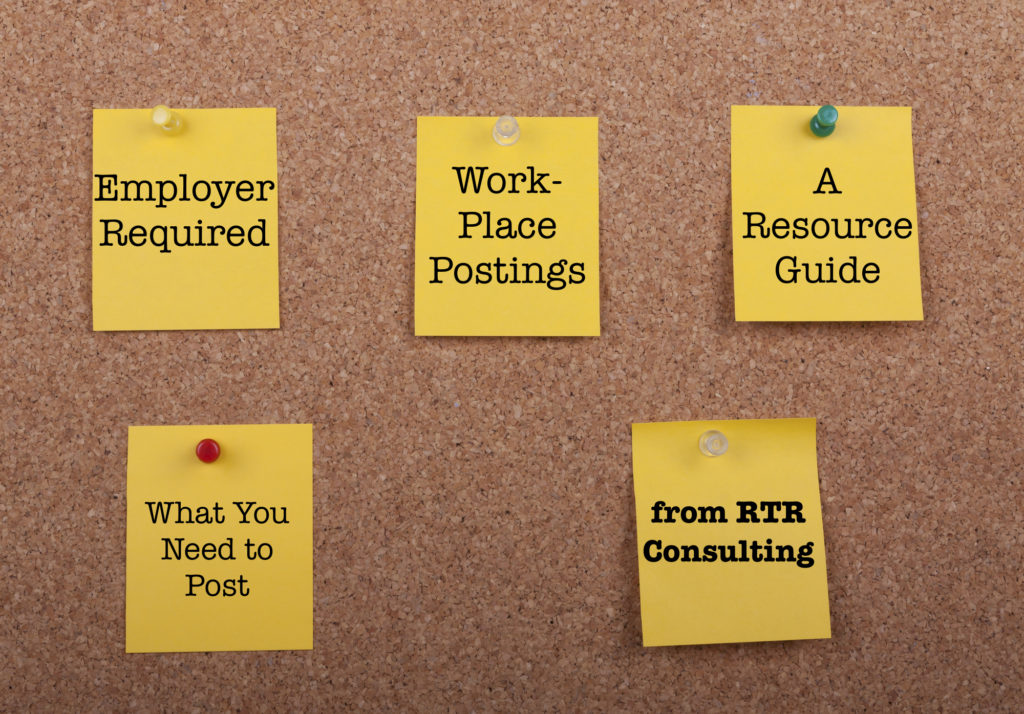 The state of California's Department of Industrial Relations, the federal Department of Labor, and other agencies mandate businesses display information regarding wages, hours, and working conditions in an easily accessible, visible, high-traffic area. Note that there are some postings that apply only to certain businesses.
There have been some recent updates to workplace posting requirements. So, make sure you're complying with the law by printing and displaying the following notices regarding:
You can find links to most other necessary forms on the Department of Industrial Relations website. Use the list below to check if you are posting all required information.
All employers, regardless of industry or size, must display the following postings:
Industrial Welfare Commission (IWC) wage orders
State minimum wage
Paid sick leave
Payday notice
Safety and health protection on the job
Emergency phone numbers
Notice to employees – injuries caused by work
Notice of workers' compensation carrier and coverage
Whistleblower protections
No smoking signage
Discrimination and Harassment in Employment are Prohibited by Law
Notice to employees: unemployment insurance benefits
Notice to employees: time off to vote
Equal Employment Opportunity is the Law
Minimum wage (federal Fair Labor Standards Act)
Notice: Employee Polygraph Protection Act
Additional postings are required by certain business:
Access to medical and exposure records
Operating Rules for Industrial Trucks
Log and summary of occupational injuries and illnesses
Farm labor contractor statement of pay rates
Prevailing wage rate determinations
Pregnancy disability leave
Family care and medical leave (CFRA leave) and pregnancy disability leave
Family and Medical Leave Act (Federal FMLA)
Human Trafficking
Some additional information to consider:
It is perfectly legal to download and print posters from the internet. Though professional services are available for workplace postings, you do not have to purchase from these companies. Most postings are available for free on the websites of the requiring agency.
You do not need to replace workplace postings every year – only when their content has changed. The exception to this rule is Industrial Welfare Commission (IWC) postings on minimum wage, which are updated every year. You should check the IWC orders list occasionally to make sure you have the most recent posting.
Employers may collect postings in a binder under rare circumstances, such as in environments where work is done entirely outside or in a temporary construction trailer with limited space. Employers must inform employees on the location of the binder and it must available without having to ask for it.
Failure to display postings can result in serious fines, especially if an employer habitually ignores or forgets to post the required information. For example, businesses may incur a $7,000 penalty for failing to post the Cal/OSHA safety and health protection poster. Additionally, neglecting workplace posting obligations may strengthen a claim brought against an employer.
As you can see, there are a lot of workplace posting requirements, which may make it difficult for small and medium-sized businesses and start-ups with limited resources and time to keep employment notices up-to-date.
To ensure your business remains compliant with state and federal employment laws, please contact our human resources experts at RTR Consulting. We can offer HR services at the fraction of the cost of an in-house department.