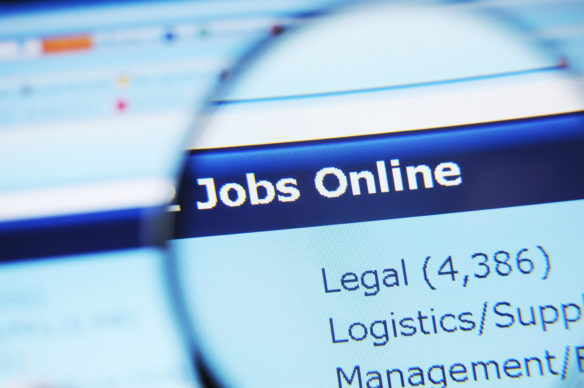 Some employers just aren't convinced of the necessity of a well thought out, detailed job description, often haphazardly throwing one together that lists off random responsibilities. So, before we enumerate the elements of a solid job description, let's talk about why employers should take the time to communicate their expectations of their employees.
The benefits of crafting a fine-tuned job description, include:
Having a concrete guide that can facilitate critical employment decisions beyond the hiring process, including decisions regarding terminations and evolving job functions.
Hiring the right people. When employers take the time to fully consider their needs, how those needs might change, and the fundamental functions of a position, they boost productivity by hiring individuals with the necessary skills and talent to not only complete their tasks but perform beyond expectations.
Increasing communications with employees. Developing job descriptions is the perfect opportunity to get in touch with staff. Employers can gain valuable insights into the day-to-day realities of their workers and bring them in on the hiring process, creating a sense of unity.
Providing protection against employment litigation. Job descriptions often serve as crucial evidence in lawsuits regarding wrongful termination, workplace discrimination, and other labor law violations. For example, job descriptions can play a major role in cases that fall under the Fair Labor Standards Act (FLSA), particularly when determining if an employee's status (i.e. exempt or nonexempt) necessitates observance of minimum wage and overtime requirements. Descriptions may also come under scrutiny during litigation involving the Americans with Disabilities Act (ADA), if a disabled worker was turned away, terminated, demoted, or reprimanded even though they were able to perform the essential functions of the job.
Now that we've discussed the why, let's talk about the what. A great job description will include:
Heading information. This is where employers should include the basics such as job title, pay, to whom the worker reports, schedule, and whether overtime and weekend shifts are necessary.
Summary objective. This section is meant to provide generalized information, including overall responsibilities and key tasks, the primary purpose of the job position and how the individual facilitates the company's success, their relationship to coworkers and customers, and the results they are expected to produce.
Here, employers should list eligibility standards, including education level, training and experience, and technical skills.
Special demands. If the job is unusual or requires special skills or functions, such as travel or heavy lifting, employers should make it known. It'll save a lot of time on the interview process and could serve as protection in a lawsuit.
Job duties and responsibilities. This is where employers should get specific. In this section, employers should list the tasks that make up the vast majority of a person's workload and present them in order of importance or time taken. Employers should list what the tasks are, not how to complete them if there is more than one way to get the job done, as creating descriptions that are too limiting can lead to issues regarding ADA accommodations.
Essential functions. These are the basic functions needed to fulfill work responsibilities, with or without adequate accommodations. Every job description must detail these functions for the purpose of complying with the ADA.
Exempt or nonexempt classification. For the purpose of complying with the FLSA, employers need to state in the job description whether the employee's status is exempt or nonexempt. Nonexempt employees must be paid at least the minimum wage and receive overtime pay. Conversely, exempt workers are those that are paid a salary, generally executives, professionals, and managers, and are not subject to the same FLSA regulations.
Other important elements: the date the job description was approved, to whom the position reports to, and, upon hiring, the candidate's signature showing they understand that is their job.
Solid job descriptions are essential. They attract the right talent and can bolster a company's legal arguments should the need ever arise. If you own or operate a small to medium-sized business or startup and would like to fine-tune your job descriptions, contact our human resource experts at RTR Consulting. We offer a full range of human resource services at a fraction of the cost of an in-house department.