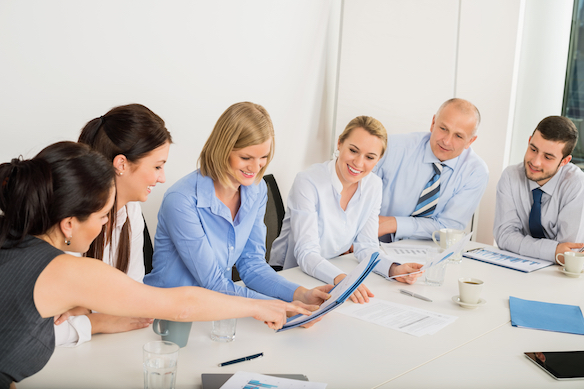 Plans fail for lack of planning. Whether you believe the statement or not, your perspective can have an impact on your decision to apply workforce planning to your organization.
A workforce plan is your strategy for getting the most from your team.
Anticipate what your employees need
Assign tasks that maximize individual employee skills
Apply resources and training that improves employee productivity and corporate outcomes
Action is everything
Your workforce plan this year or any year is to leverage employee skills, roles, and talent into productive action.
Action Step 1 – Survey your organization and establish context for your plan
Begin your strategy with an all-important "why?"
"Why are we implementing a workforce plan?"
"Why is our plan important to monthly, quarterly, and annual goals and outcomes?"
"Why are we measuring X?"
Your strategy naturally flows out of the fearless survey of your current corporate environment. Objectives can then be established to sharpen the focus of your workforce plan.
Don't discount the external environment on your plan's objectives and strategies. Depending on what business you're in, it's vital to have fingers on the pulse of local, state, and national challenges and initiatives.
Action Step 2 – Assess your employee team in the context of your plan
What is the current profile of your workforce?
What skills do they bring to your organization?
Where do you need to develop strengths through training?
What is the word-on-the-street within your current workforce regarding challenges and the need for improvement?
How does your workforce prioritize their contribution of skill to the plan?
Use these questions for starters. Develop additional questions to probe, listen, and develop your workforce plan and strategic agenda.
Action Step 3 – Look to the future within the context of your plan
The consistent improvement adds stability to your plans and strategies. Being unafraid to try and fail will help speed your progress.
What products and/or services can be rolled-out (appropriate to your plan)?
How do improvements impact your current workforce plan?
What new technologies and skills will be necessary to implement improvements?
When will you train to increase employee skills necessary for new growth?
Action Step 4 – Stand in the "gap" and bring closure
An important step is to accept where you and your team currently are. Owning your present realities will enable you to dig-in and overcome any corporate inertia.
Your workforce plan can energize you and your team to narrow and eventually close the gap. Gap analysis and closure strategies help you set priorities.
Action Step 5 – Evaluate and embrace room-for-improvement always
Outcomes are not consistently positive with workforce planning. But you and your employees are in a prime position to learn from every outcome.
Be unafraid to fail.
Evaluate everything! Leave no-stone-unturned.
Establish next steps based on your evaluations. Leverage what you uncover to make necessary adjustments to the plan.
Plan to succeed and you'll at least be further than you would be had you not planned. Apply these steps or allow them to establish your own context for improving your workforce.
Contact us about human resources information and guidelines to improve your work environment including workforce planning.