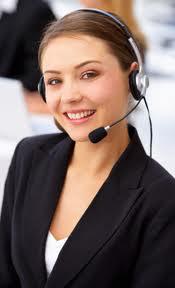 As companies must increasingly compete to acquire talent from a shrinking marketplace, employer branding is becoming more important than ever. Employer branding proves to be an effective strategic tool in not only attracting and recruiting the right fit for your company but also retaining top talent.
Essentially, your employer brand is your reputation among current and prospective employees- the idea that your company is the best company, the ideal workplace. More than ever, the talent is researching how you compare to other companies, weighing the benefits packages, compensation, stability, opportunity, and ethics of each prospective employer. Basically, the talent wants to know what's in it for them and how they'd fit in.
To promote your image as the ideal employer and work environment and recruit and retain top talent, read on for some tips to develop an effective employer brand.
Be authentic!
A common flaw many companies are guilty of is promoting an employer brand that does not align with the actual values, mission, and vision of their business. For many companies, evaluating their work culture is the first step in creating an authentic employer brand. It really helps to know your company beyond the basic product and service offerings; that is, what do you stand for and where are you going? Workers join and stay at companies based on company culture: do you value work/life balance, family benefits, stimulating work, and teamwork? You may end up finding that you need to overhaul your culture and strategic direction.
A strong executive team is the core of effective employee brands
A team of strong executives is the key to effective employee branding. Executives play a prominent role in promoting positive people relations. A good team will help establish strategic organizational goals, workplace culture, corporate core values, management style, and community outreach. All these factors heavily influence the employer brand. The team itself is part of the employer brand, as it is an integral part of the hiring and onboarding processes and routine workplace experiences, such as on-time payments and benefits management.
Ask the right questions
According to the Society for Human Resource Management, there are several fundamental questions to consider if you want to create an engaging employer brand, including:
Is there a shared sense of purpose among your workers?
How does your current reputation impact your ability to fill open positions with the right people?
How would your workers- and their friends– describe your company?
Do employees feel their work is satisfying or, perhaps, meaningful?
Do you know why people accept jobs and why people jump ship?
Developing an effective employer brand that engages both current and prospective employees is a long-term commitment. There are many positive outcomes reported by other businesses, including attracting the right people, decreasing employee turnover rates, and more rapidly filling vacant positions. Though the ultimate metric of successful employer branding will be your bottom line.
If you want to start attracting the right people, contact our human resource experts at RTR Consulting. We can develop and implement human resource strategies that are perfectly aligned with your company culture at a fraction of the cost of an in-house HR department.