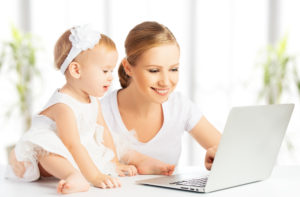 Businesses have a legal obligation to observe federal and state laws guaranteeing nursing mothers the right to reasonable lactation accommodations. Knowing your business' legal requirements regarding lactation accommodation can help you prevent expensive lawsuits- and may even prove advantageous from a human resources perspective.
Let's take a look at how federal and California laws differ.
The Federal Fair Labor Standards Act
The Reasonable Break Time for Nursing Mothers Act is an amendment to the federal Fair Labor Standards Act (FSLA) requiring employers with more than 50 workers to provide reasonable accommodations for mothers who need to pump or express milk for their infant child. Under the FSLA employers must:
Accommodate a nursing mother's needs for up to a year after the infant's birth.
Provide a convenient location- other than a bathroom- in close proximity to the employee's workspace.
Ensure lactation space is private and free from intrusion, which can include an employee's office or workspace if all conditions are met.
Provide unpaid breaks only to hourly, nonexempt employees. These breaks should occur during the regularly scheduled meal or rest periods; however, employers are required to provide additional unpaid breaks when necessary.
There are two exceptions to this federal mandate. The first applies to small businesses with fewer than 50 employees in that they do not have to provide accommodations if doing so would cause undue financial hardship given the size, resources, and structure of their business. The second applies to both small and large companies with more than 50 employees; if pumping would cause a massive disturbance to a business' operations, employers do not have to provide pumping space. Minor inconveniences do not qualify as serious disruptions to operations.
California lactation accommodation mandates
Depending on the state your business is located, you may have to observe stricter lactation accommodation rules. In 2002, California enacted Labor Code Section 1030 mandating all businesses to provide lactation accommodation to nursing mothers. Though similar to the FSLA, the California requirements differ in a few of ways:
California law applies to all businesses regardless of their size.
Employers must provide accommodations for as long as the mother decides to continue nursing, not just for a year after birth.
Both exempt and nonexempt workers must be given access to accommodations.
Failure to comply with California lactation accommodation laws can result in the Labor Commissioner's Bureau of Field Enforcement (BOFE) issuing a civil citation of $100.00 for each violation. Employers may also be subject to reimbursing mothers for lost wages if they had to miss work to pump because adequate space and time were not provided.
Furthermore, nursing mothers' rights are protected under California's Fair Employment and Housing Act (FEHA), which classifies refusal to provide pumping arrangements as a form of sex-based discrimination. Under this law, employees can file claims suing for lost wages and emotional distress.
Employers can benefit too!
The benefits of breastfeeding are highly touted by the American Academy for Pediatrics and most of the medical community. So much so, there's a nationwide movement demanding work environments conducive to nursing. Breastfeeding is shown to reduce illness and certain disease risks in children and reduce the likelihood of postpartum depression in mothers. Some studies have even shown nursing improves cognitive development in children.
Providing lactation accommodations has a positive butterfly effect on businesses too. When mothers are provided better pumping conditions at work, absences fall and productivity rises as work-family conflict and stress drops. Employers offering healthcare benefits may also see decreased insurance costs as nursing promotes health in both mother and baby.
If you own a business and are interested in implementing a lactation accommodation policy in compliance with federal and state law, contact our consultants at ExpertHR! We can provide human resource services at a fraction of the cost of an in-house department.