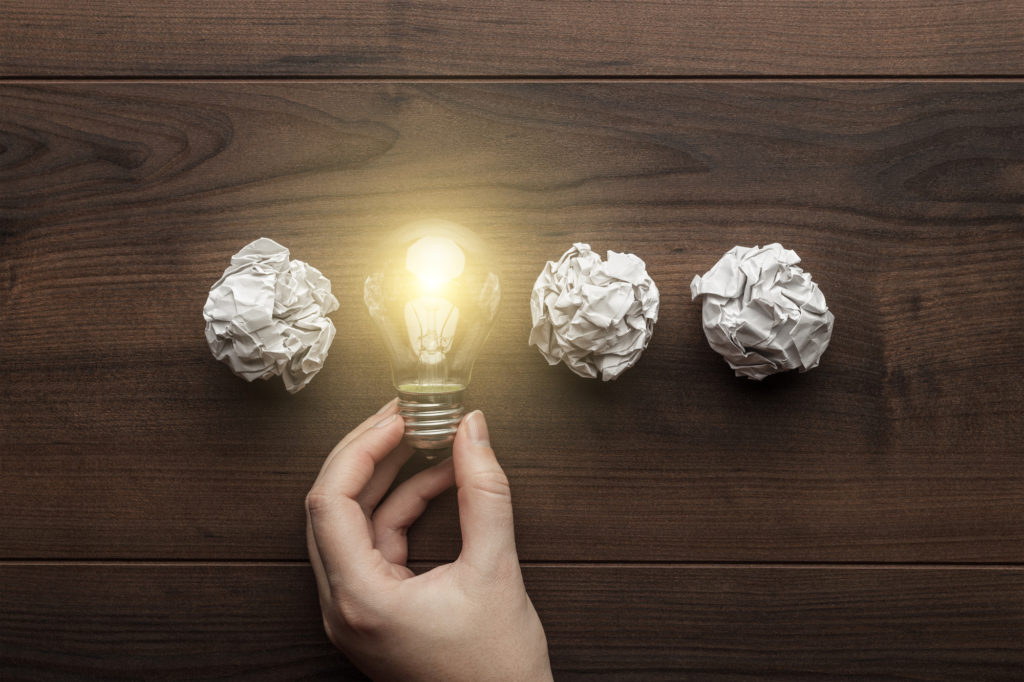 "There is no doubt that creativity is the most important human resource of all. Without creativity, there would be no progress, and we would be forever repeating the same patterns."
-Edward de Bono
Artists don't hold the proprietary rights to creativity. In fact, any business- from digital advertising to, yes, even financing- that wants to remain relevant in an increasingly competitive environment ought to facilitate creativity in the workplace. As de Bono has said, creativity is the most important human resource; hence, companies should promote policies to inspire.
So, how can companies encourage their employees to think "outside the box"? According to a publication on The Business Journals website, there are a number of tactics companies can use to break the cycle of habitual thinking:
1. Collaboration is key!
The genius as a lone wolf is a creativity-killing myth. All new ideas spring from the great ideas that came before them. That's why creating an environment where collaboration can happen spontaneously and freely is key to generating new ideas.
Collaboration doesn't always look like hard work. At small business financing company Kabbage, for example, CEO and co-founder Robert Frohwein made sure to put pinball machines, arcade games, and Nerf guns around the workplace, believing an element of fun can promote cooperative thinking. Kabbage also has an open seating layout so employees can freely engage in conversation.
2. Reward great ideas. Look past the failures.
Companies with a zero-tolerance policy for employee mistakes or failures inevitably crush the creative spirit, because employees are less likely to take risks if they believe their job is on the line. Instead of focusing on mistakes, businesses should highlight successful ideas. While money might be appreciated, recognition has a greater impact on employee morale. Both unique and effective, Frohwein holds "town hall" meetings where he awards innovative employees with a custom Kabbage hero bobblehead made with their likeness.
3. Meaningful ideas arise when employees understand the company's goals, products, and services.
Paradoxically, creativity requires both spontaneity and structure. If companies want their employees to push relevant ideas that take their business in the desired direction, they must continuously communicate their values and objectives and ensure employees become experts in their products and services. Holding "town hall" style meetings where employers and employees can freely interact is a great strategy. Here, employers can communicate new business goals and update employees on the current state of affairs and workers can openly ask questions and share new ideas.
4. Make sure the employee is passionate about what they do.
According to Kay Bunch, an instructor at Georgia State University's J. Mack Robinson College of Business, "People have to love the process. No amount of rewards or punishments can spur creativity in people who lack sufficient passion, self-confidence, and tenacity." Finding passionate employees begins with the interviews and is maintained through a policy of encouragement. Frohwein likes to interview candidates personally to ensure new employees have the desire to push beyond their comfort zones from the get-go.
If you're a small business or startup desiring to boost creativity in the workplace or just need assistance in human resource development, contact our experienced consultants at ExpertHR! We can develop and implement human resource strategies at a fraction of the cost of an in-house department.