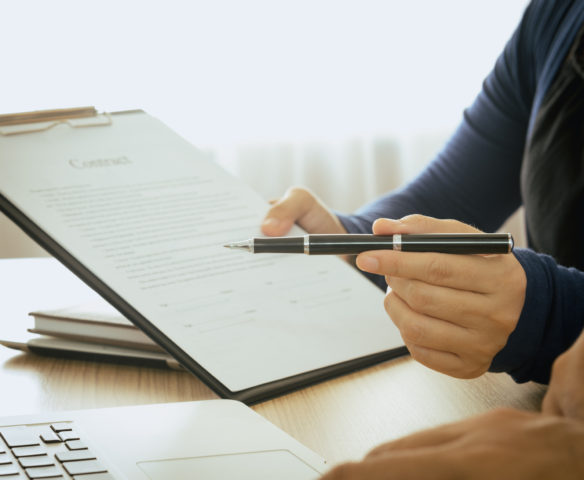 It seems employers are on the hook for just about everything these days. That's because the law is inherently designed to protect the rights of workers over companies. Even if a member of your staff injured themselves or were the ones who caused harm to a coworker or customer, your money and reputation are still on the line.
Having a basic understanding of employment and liability laws will allow you to mitigate current risk factors and prevent liability claims- or, at least, win in the event of a lawsuit.
Read on for more information on legal theories regarding employer liability and several steps you can take to protect your business.
Legal theories regarding employer liability
Respondeat Superior
Translating as "let the superior answer", respondeat superior holds employers responsible for employee actions committed within the scope of their employment. Even if the superior's actions or knowledge did not contribute to the wrongdoing, they are still liable. However, if a worker's actions were personally motivated or independent of their job function, employers are not culpable.
Vicarious liability
This legal theory is often applied to parents as well. The law recognizes that parents have the ability, duty, and the right to control the actions of their children under the age of 18 and can, therefore, be held legally and financially responsible for their kids' actions. The same goes for employers regardless of workers' ages. It seems people never truly grow up.
Negligent Hiring and Retention
Unlike respondeat superior, employers can be held liable for employee actions committed outside their scope of employment, including violent crimes such as rape, murder, and robbery. Companies can be sued if supervisors did not take the necessary precautions in hiring, such as background checks, or they did not take immediate action upon receiving information about the potential threat posed by the worker.
Wrongful termination
Wrongful termination suits arise when workers accuse their bosses of a breach of contract or unfairly firing them because they were exercising their legal duties or rights, such as participating on a jury or testifying on behalf of a coworker in a harassment case.
Harassment
If an employer did not take reasonable steps to quash workplace harassment or discrimination that created a hostile work environment or led to tangible employment actions, such as demotion, suspension, or firing, they can be held liable.
6 ways you can protect your business against employer liability claims
Conducting background checks ought to be routine policy, especially when workers will be connecting with the public on a regular basis.
Providing employee training to enhance skills and inform workers of their rights and legal obligations will make sure your employees have the knowledge and ability to carry out their functions properly.
Root out problem employees Whether you just need to get them back on track or must terminate their employment, correct the issue post-haste.
To increase your odds of success in wrongful termination suits, using at-will language in contracts is a good idea. At-will contracts aren't a guarantee of protection, but they can help.
Keep your employee handbooks updated. As employment laws and company policies change, so too should handbooks. Don't forget to include vital information on items such as leave policies, benefits, and employment eligibility.
Learn how to properly engage with your workers when it comes to job security, performance reviews, discipline, and termination meetings. Never provide misleading or inconsistent information as this could lead to false hopes and misunderstandings.
You might hire a lawyer to defend your company against employer liability lawsuits, but wouldn't it be better to hire someone who can help you prevent these claims in the first place? Educate yourself on the basics, but hire the professionals for optimal defense. Contact our human resource experts at RTR Consulting for guidance in managing difficult situations. Whether you need advice on a specific problem or a full-service HR department, we've got you covered.